Magnetic Resonance Imaging (MRI)
The Radiology department at Willamette Valley Medical Center offers OPEN MRI services with the Philips Panorama High-Field Scanner.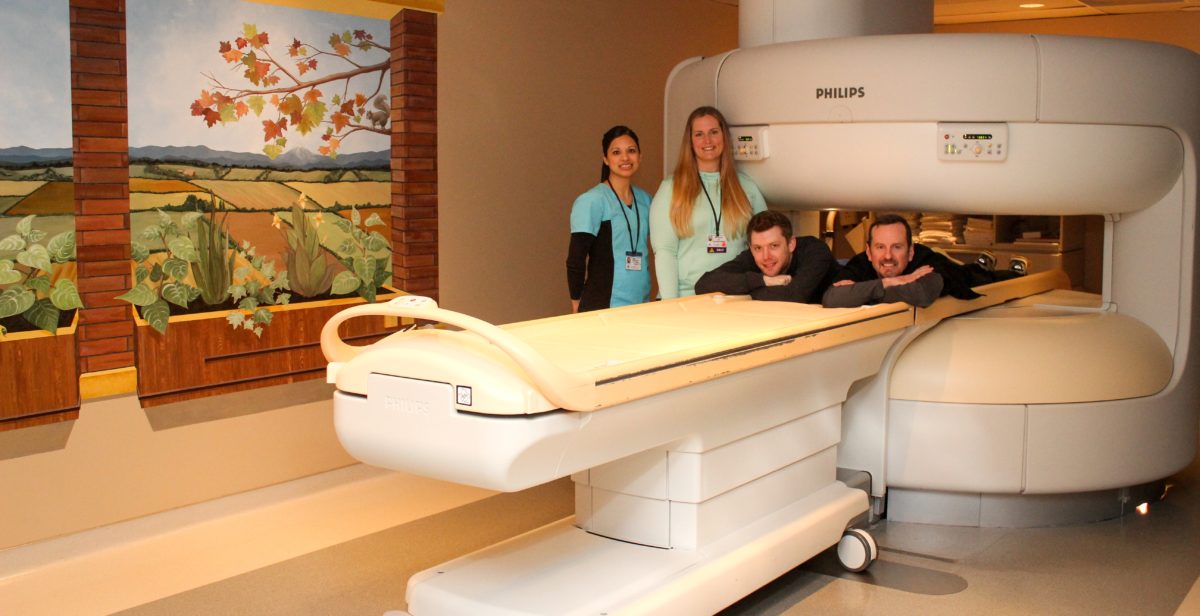 This scanner offers a wide-open environment with better image quality than any other open MRI. This scanner is ideal for larger patients, children, and those who suffer from claustrophobia.
The open design of the new scanner is complemented by a magnificent Willamette Valley mural painted by local artist Candace Cameron.
Additionally, we offer a 1.5T GE MRI, which provides exceptional image quality and resolution. Open on both ends with a standard bore, we can accommodate most patients and provide high-resolution images with shorter scan times.
With two MRI scanners now available, patients can be scheduled without delay, providing prompt, accurate diagnosis.
For more information on the specific CT procedures we perform, please follow the links below.