Monoclonal Antibody Treatment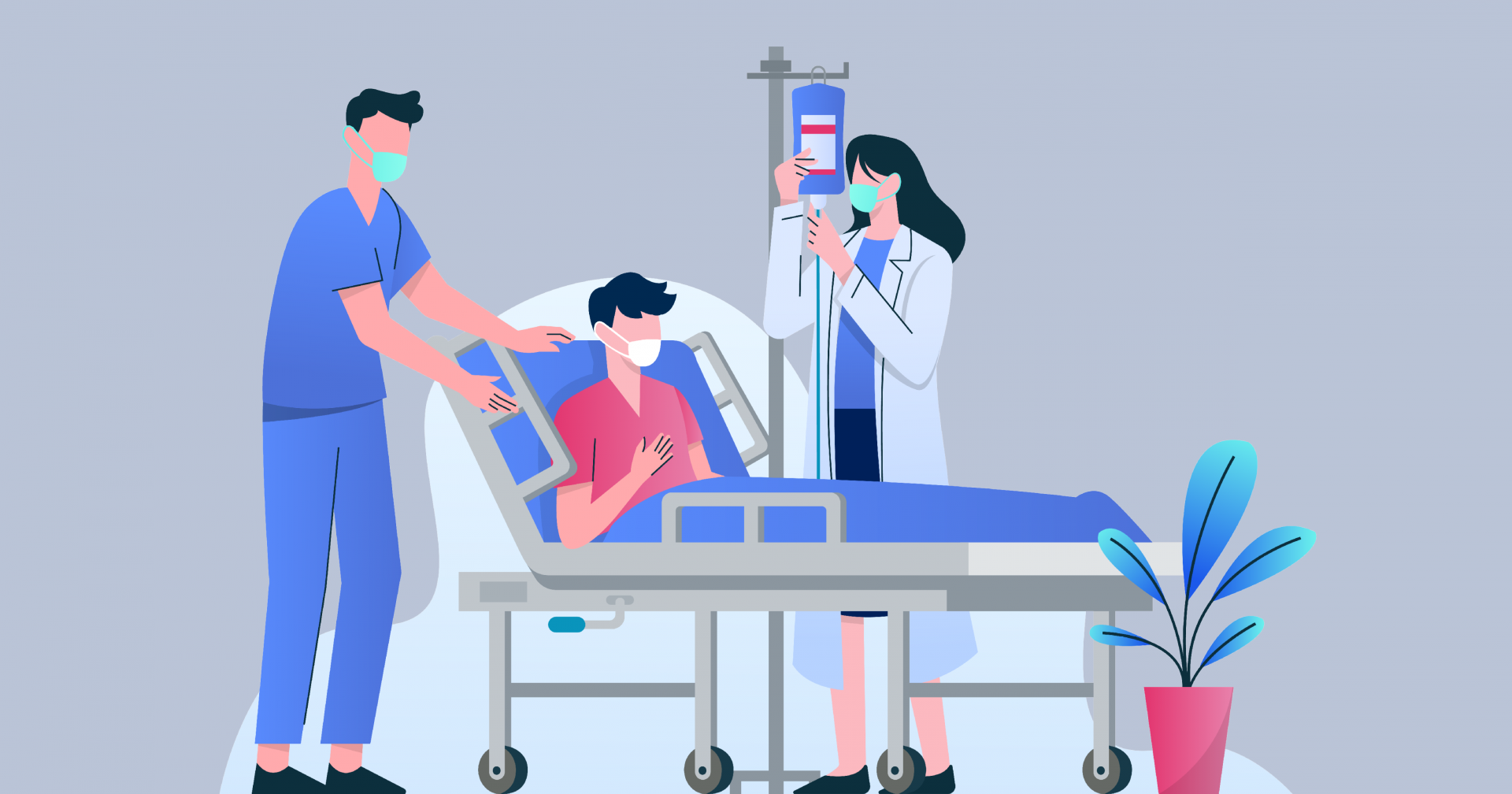 Willamette Valley Medical Center is proud to offer casirivimab and imdevimab therapy, a monoclonal antibody treatment for eligible positive COVID-19 patients.
What is casirivimab and imdevimab or monoclonal antibody treatment?
Casirivimab and imdevimab is a monoclonal antibody therapy to help treat non-hospitalized patients with a mild or moderate case of COVID-19 (SARS-CoV-2). Monoclonal antibodies are laboratory-made proteins that mimic the immune system's ability to fight off harmful viruses. This therapy is designed to help block the COVID-19 virus and prevent the virus from further infecting healthy cells.
Casirivimab and imdevimab have received emergency use authorization (EUA) from the Food and Drug Administration (FDA).
Who is a candidate for monoclonal antibody treatment?
Adults and adolescents 12 years of age or older with mild to moderate symptoms who weigh 88 pounds (40 kg) or more, and who are at high risk for developing severe COVID-19 symptoms or the need for hospitalization.
Patients must meet specific clinical criteria including:
Lab-confirmed COVID-19 positive test
Stable enough to not require hospitalization
Be within 10 days of symptom onset
Been exposed to a COVID-19-positive patient and meets the risk profile for benefiting from the therapy
In addition to meeting the above criteria, patients must also have an order from a provider to receive this treatment.
Who is not a candidate for this treatment?
This treatment will not be considered for patients who are currently hospitalized due to COVID-19, require oxygen therapy for COVID-19, and/or have a known hypersensitivity to casirivimab and imdevimab.
How do I qualify for this treatment?
This therapy requires an order from a healthcare provider.
You may:
Contact your primary care physician (PCP) to make an appointment, OR
Call our Provider Referral Line (PRL) at 503.922.6991 or visit our Find a Doctor feature.
What should I expect?
Your physician's office will provide steps on how and where you will be receiving your treatment. Treatment is administered either by intravenous route (using IV therapy) or by subcutaneous injections. Patients receiving treatment at Willamette Valley Medical Center will be required to stay for a duration of up to 2 hours.
Important facts about casirivimab and imdevimab
For information on the authorized use of casirivimab and imdevimab and mandatory requirements under the Emergency Use Authorization, please review:
Fact Sheet for Patients, Parents and Caregivers (English)