If you're finding that shoulder, hip or knee pain is stopping you in your tracks, we can help. Our team of orthopedic specialists at Willamette Valley Medical Center is ready to develop a treatment plan that will help get you up and going again. Our joint replacement program is designed to help patients recover quickly and return to the activities they love.
Looking for Relief From Joint Pain?
Thanks to joint aches and pains, many people find that everyday activities like gardening, biking, golfing, and even playing with kids or grandkids may bring more pain than pleasure. If you can relate, we may be able to help. Answer a few questions to see if you should speak with a provider about finding the right treatment to help put the go in your get-up-and-go again.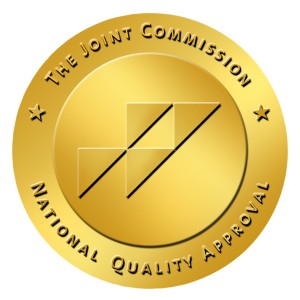 As Oregon's first hospital to be Advanced Certified in Total Hip and Total Knee Replacement, Willamette Valley Medical Center's joint replacement program is designed to help patients recover quickly and return to the activities they enjoy.
Our joint replacement program features:
Valuable patient and family education
Enhanced post-surgery pain management
Coordinated program with individualized physical and occupational therapy
Experienced surgeons with caring and specially trained staff
Why do patients choose us for their joint replacement procedure?
1. Commitment to excellence
All of the joint replacement program's physicians are board-certified and treat patients attentively and in coordination with other specialists. As a recipient of the Joint Commission's Gold Seal of Approval®, our team complies with consensus-based national standards, utilizes evidence-based clinical practice guidelines to manage and optimize care and incorporates an organized approach to performance measurement and improvement activities.
2. Patient focus
The joint replacement program focuses on the importance of educating patients about the nature of their condition, treatment options, and outcome expectations. Patients receive a comprehensive guidebook when they are scheduled for surgery, which has information ranging from preoperative instructions to at-home exercises, and attend preoperative classes to prepare for surgery and address additional questions.
3. Access to care
The joint replacement program features a team of healthcare professionals that provide care throughout one coordinated system. Our specially trained staff provide optimal surgical care, enhanced post-operative pain management, patient-specific rehabilitation, and patient and family education for a seamless transition home from the hospital.
4. Professional care with a personal touch
Patients of the joint replacement program experience the same level of empathy and concern given to our families. We feature private rooms and a wellness theme with a strong emphasis on early mobility and proper pain control after surgery. Nurses, therapists, physicians and other staff work closely together to provide the best possible care for all patients.
To view a list of Frequently Asked Questions regarding joint replacement, click here.