Tony Lopez Named 2022 Employee of the Year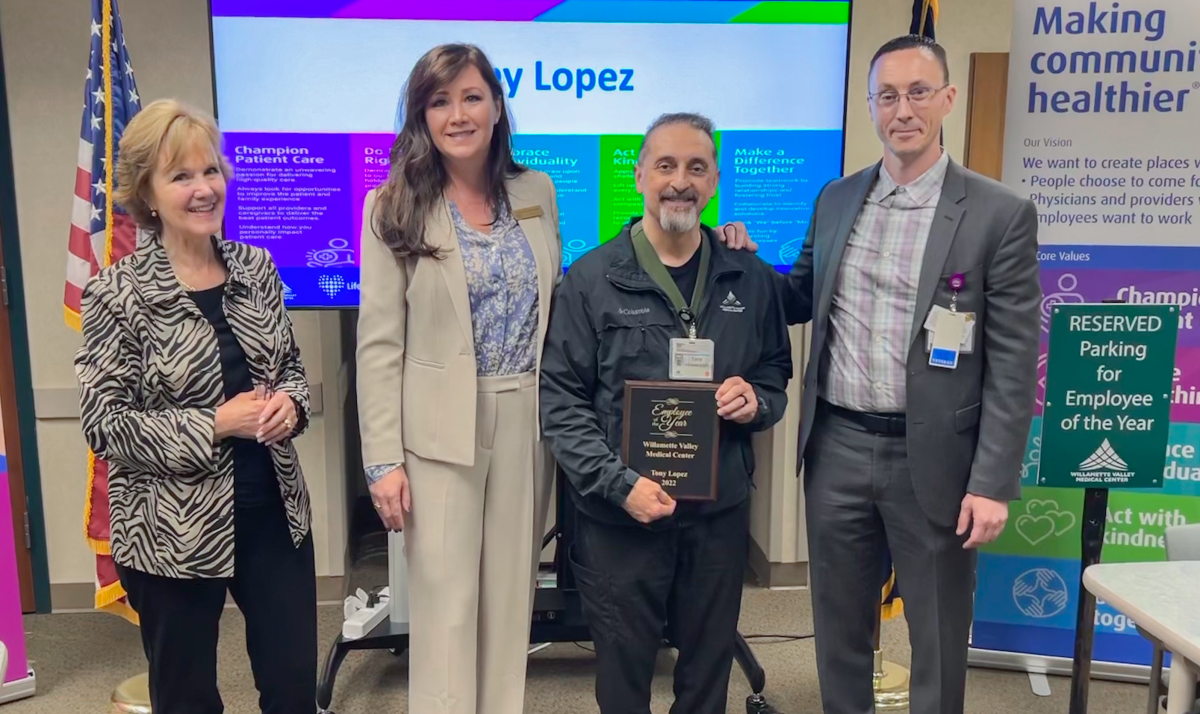 Pictured Above (Left to Right): Mary Starrett (Yamhill County Commissioner), Lindsay Berschauer (Yamhill County Commissioner), Tony Lopez, Michael Mulkey
We are proud to announce the recipient of our 2022 Employee of the Year award – Tony Lopez!
Tony has worked at WVMC for over 7 years and currently supports our teams as Pharmacist. As a member of our care team, Tony epitomizes the very essence of providing high-quality care, inspiring fellow employees, and living our mission of making communities healthier. He is an incredibly knowledgeable and efficient pharmacist, always assisting nurses and providers in delivering safe, individualized service. As a true champion of patient care, he approaches his work with a strong work ethic and never hesitates to help find solutions to complex problems.
Over the last year, Tony has truly stepped up to meet the needs of our facility at a time when it was needed most. From ensuring the delivery of time-sensitive medication to those in need, to personally mixing and distributing medications directly to the unit, he has been instrumental in ensuring our facility continues to provide high-quality care to those we serve. Most notably, he has all of this quietly, with very little recognition, because he believes it is the right thing to do.
Tony's commitment to our patients, hospital, and community are second to none. It is our honor to have him as part of our team.
On behalf of the entire WVMC team, thank you for your hard work and the passion you bring to our hospital every day. Please join us in congratulating Tony!
Read All Posts