Willamette Valley Medical Center Names 2020 Mercy Award Winner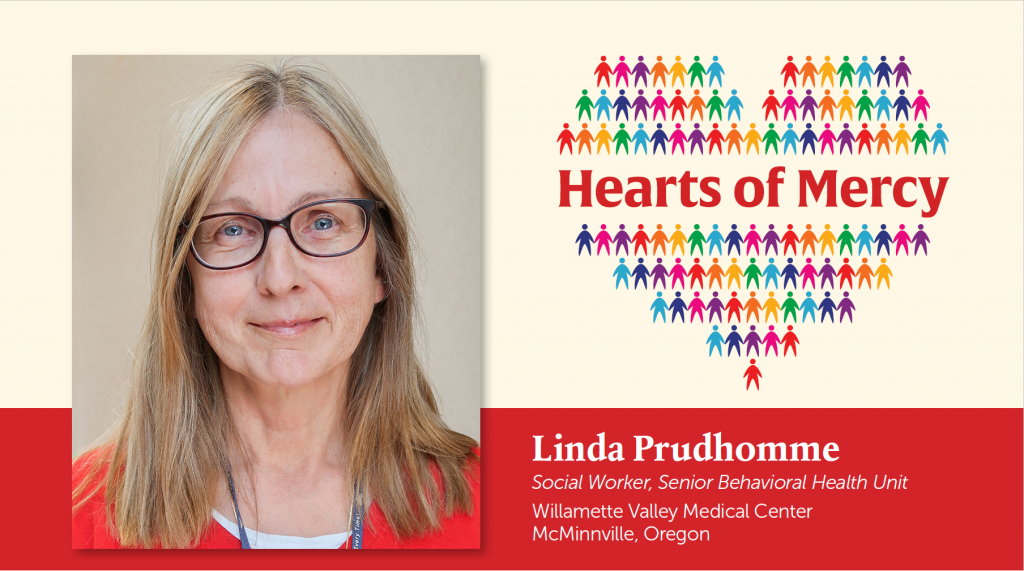 Willamette Valley Medical Center (WVMC) recently announced that Linda Prudhomme has been recognized as the hospital's 2020 Mercy Award winner. The Mercy Award recognizes one employee from each of LifePoint Health's hospitals who profoundly touches the lives of others and best represents the spirit and values on which the company was founded.
The Mercy Award is an annual recognition program established in 2002 to honor the life and contributions of Scott Mercy, LifePoint's founding chairman and chief executive officer. The award is considered the highest honor a LifePoint employee can receive.
"At WVMC, we share LifePoint's commitment to making communities healthier, and we recognize this is supported by the good work and service of our employees on and off the job," said Lori Bergen, CEO of WVMC. "We are extremely proud to recognize Linda Prudhomme for her efforts on behalf of our patients and our community. She goes above and beyond each and every day to ensure that every person she encounters receives the highest level of care and compassion."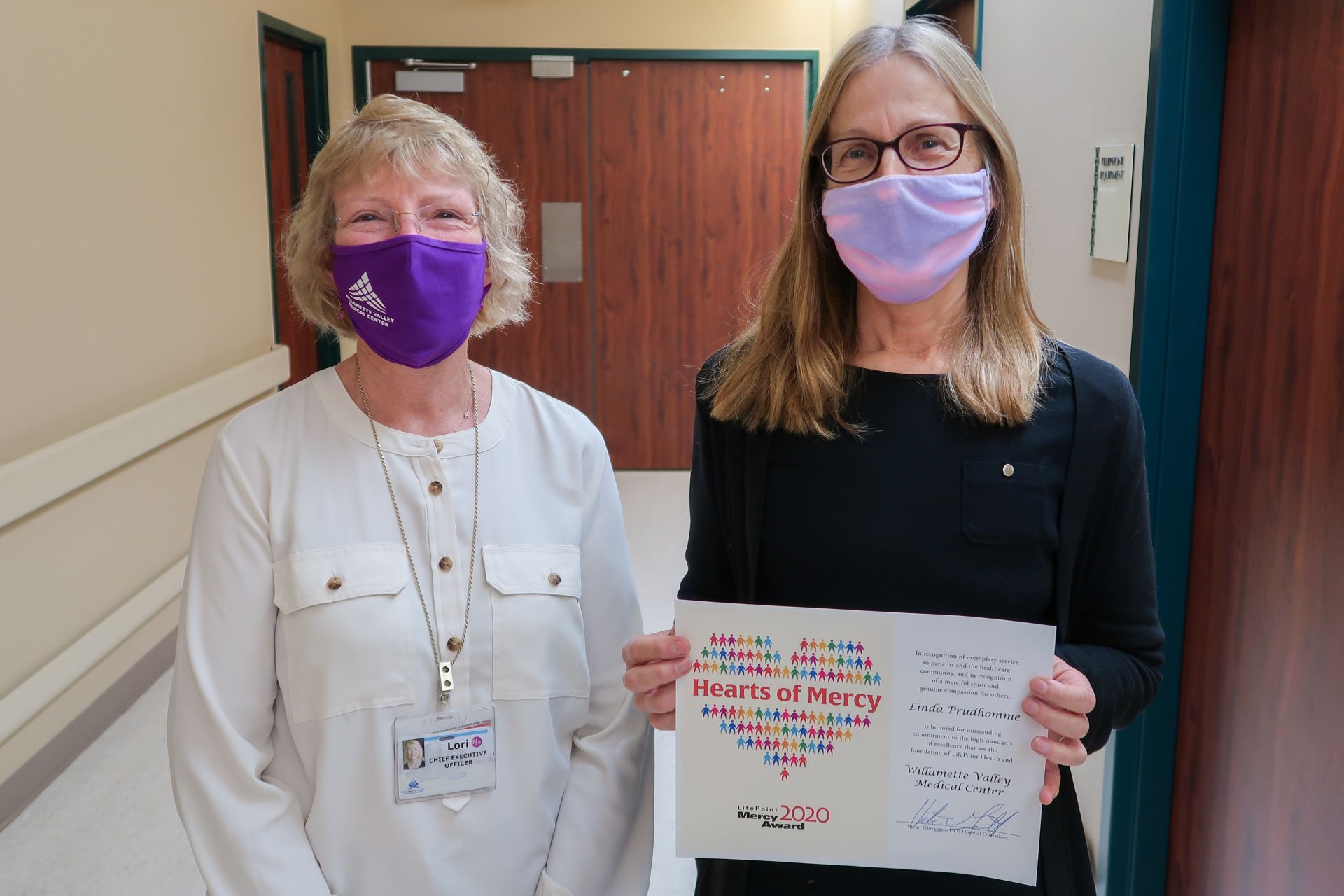 Working with patients who are unable to make informed decisions about their own care can be challenging. In those cases, Linda Prudhomme becomes their tireless advocate.
"Linda will contact everyone from insurance companies to county agencies to find necessary resources for a safe discharge," says one nominator.
"Linda is persistent, determined and inspiring."
Mental health systems can be difficult to navigate, but "Linda finds a way to bring the pieces together, almost like a puzzle, so there is a solid next step and definitive action," says hospital CEO Lori Bergen.
One example of Linda's leave-no-stone-unturned approach was the case of a woman who was homeless and living on a riverbank. She had been admitted to the hospital with untreated breast cancer.
"Linda would not allow this patient to slip through the cracks," says Bergen. "She helped facilitate treatment for the patient, secured a court-appointed guardian and found a safe place for her to live.
"Most importantly, because of Linda, the patient left with a full heart for the genuine love and care she received, as well as from being treated with the dignity and respect she deserved."
Linda has built professional networks statewide, which allow her to tap into placement options and resources her patients might not be able to access otherwise. She is involved with several mental health organizations, such as the Mild-Valley High-Risk Team and Older Adult Behavioral Health Work Group, and Greater Oregon Behavioral Health.
Each hospital winner, including Linda, will be considered for LifePoint's 2020 companywide Mercy Award. The companywide winner will be announced and honored during a virtual ceremony in November, to which Linda and all hospital winners are invited to attend.
Read All Posts