Willamette Valley Medical Center Now Offering Virtual Childbirth Education Classes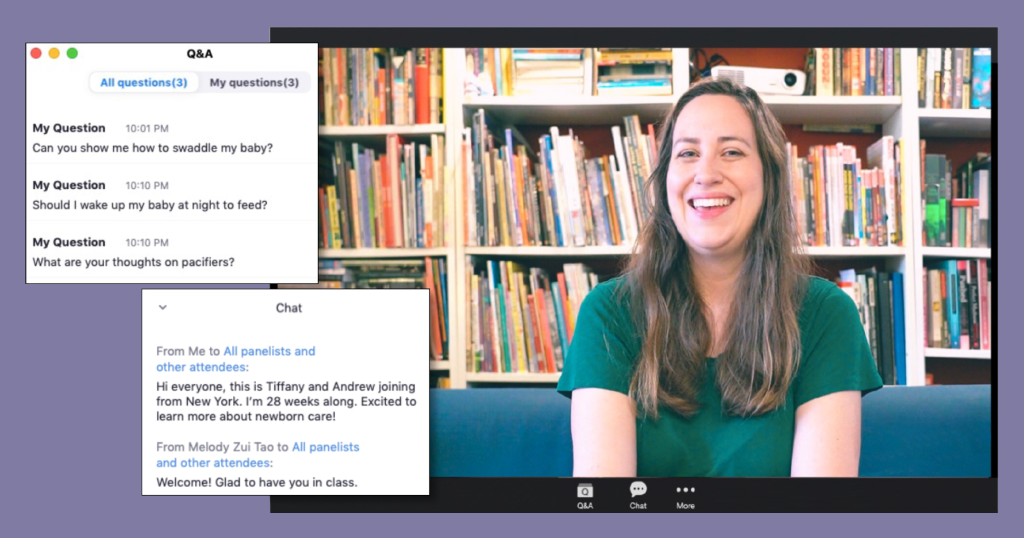 Willamette Valley Medical Center is excited to announce the continuation of Childbirth Education classes offered to its patients. As of July 1, 2022, the hospital will offer access to virtual childbirth education classes, allowing patients a more personalized and convenient way to access valuable education and resources from the comfort of their own homes.
Powered online through Birthly, patients are able to access a variety of perinatal classes through a virtual platform. Expectant parents can register for classes that connect them with certified and experienced childbirth educators through a live video feed. The educator provides interactive teaching on a variety of top-of-mind topics with dedicated time for the patient to ask questions.
"We are excited to elevate our childbirth education classes for the patients we serve," shared Chief Nursing Officer Char Boulch. "When someone is expecting a new family member, there are so many appointments and updates that can make time for prenatal and postnatal education challenging. It was important for us find a creative way to give our patients access to the education and resources they deserve. Since going virtual, we can now offer a variety of topics, provide time for interactive discussion, and encourage group chats for shared experiences. It's one of the many ways that we're here for you."
Classes currently offered include Early Pregnancy Preparations, Prenatal Education Bootcamp (English and Spanish), Coping and Comfort, Breastfeeding 101 (English and Spanish), as well as Newborn Care (English and Spanish). Since each class type is offered multiple times a month, patients now have more flexibility in choosing a time that fits their schedule and can attend classes anywhere virtually via their laptop, tablet, and other mobile devices.
Click here to learn more about our childbirth education classes.
To register for childbirth education classes, please visit mybirthly.com/willamette
For questions about Willamette Valley Medical Center's Childbirth Education program, please contact info@mybirthly.com
###
About Willamette Valley Medical Center
Located in McMinnville, Oregon, Willamette Valley Medical Center (WVMC) is a 60-bed acute-care, full-service facility, fully accredited by The Joint Commission and certified as an accredited Chest Pain Center by the American College of Cardiology.
WVMC features a 24-hour Emergency Department with round-the-clock imaging and laboratory services, the Joint Replacement Institute (Advanced Certified in Total Hip and Knee Replacement by the Joint Commission), an Intensive Care Unit, and a Senior Behavioral Health Services unit. WVMC also provides a host of other services including a full spectrum of inpatient and outpatient Surgical Services, a Family Birthing Center, Endoscopy, Cardiac Catheterization Lab, Cardiopulmonary Services, and Therapy Services. In addition, the hospital offers specialty radiation oncology services in the H. R. Hoover, MD, Cancer Center and advanced wound treatment at the Wound Care & Hyperbaric Medicine Center.
For more information and a full list of services, visit WillametteValleyMedical.com
Read All Posts