Willamette Valley Medical Center Publishes Annual Community Benefit Report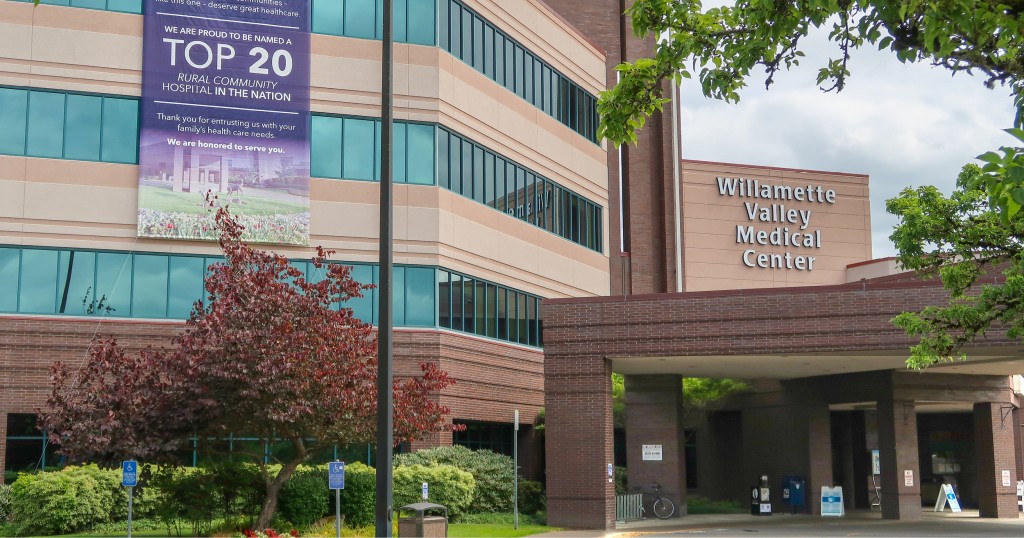 Willamette Valley Medical Center (WVMC) published its annual community benefit report for the 2019 calendar year. The annual report showcases the broad scope of the hospital's contributions to the Willamette Valley and illustrates the many ways the organization invests in the region's physical and economic health.
"Our mission of Making Communities Healthier is deeply rooted in all that we do," says Lori Bergen, Chief Executive Officer (CEO) of WVMC. "We are proud to contribute to the health and vitality of our community by providing quality care close to home and creating places where people choose to come for healthcare, physicians want to practice and employees want to work."
WVMC's 2019 report highlights the organization's continued commitment to providing high quality healthcare through the recruitment of highly skilled and trained providers to practice in the community, as well as ongoing investments in new technology and facility improvements to ensure that the evolving healthcare needs of the community are being met. In 2019 alone, WVMC added five providers in general surgery and family, internal, and hospital medicines; and made more than $2 million in capital improvements, including investing in a new nurse call system, a new X-ray room and upgraded ultrasound equipment, and facility upgrades, including a pediatric clinic build-out and a new cooling tower. Additionally, with the fundamental belief that everyone deserves high quality care regardless of their ability to pay, the hospital donated more than $8 million in health services to those in need.
WVMC is dedicated to ensuring that its facilities are places where the contributions and talents of its providers and employees are recognized and valued. To that end, the hospital distributed more than $57 million in salaries, wages and benefits for its approximately 600 employees. The hospital also provided more than $162,000 in professional development and tuition assistance to enable its staff to continue to grow in expertise and experience and enhance the level of care available to the community.
The positive impact of WVMC reaches beyond hospital walls and into the community in a number of key ways, as reflected on this year's report. The organization's commitment to fiscal responsibility and the economic well-being of the community is demonstrated by the more than $4.6 million it paid in local and state taxes, as well as its support for a number of local activities and organizations, including the Willamette Valley Cancer Foundation, Juliette's House, A Family Place, Virginia Garcia Memorial Health Center, McMinnville Area Habitat for Humanity, American Cancer Society, McMinnville Chamber of Commerce, McMinnville Downtown Association, and so many more.
"We are so proud to be a part of this wonderful community, and we are incredibly grateful that our neighbors trust us with their healthcare needs," said Bergen. "We are committed to further enhancing the many ways we serve and care for our communities and look forward to continuing our legacy of providing high quality care long into the future."
Click here to access WVMC's complete 2019 community benefit report.
Read All Posts