Willamette Valley Medical Center Welcomes First Baby of 2022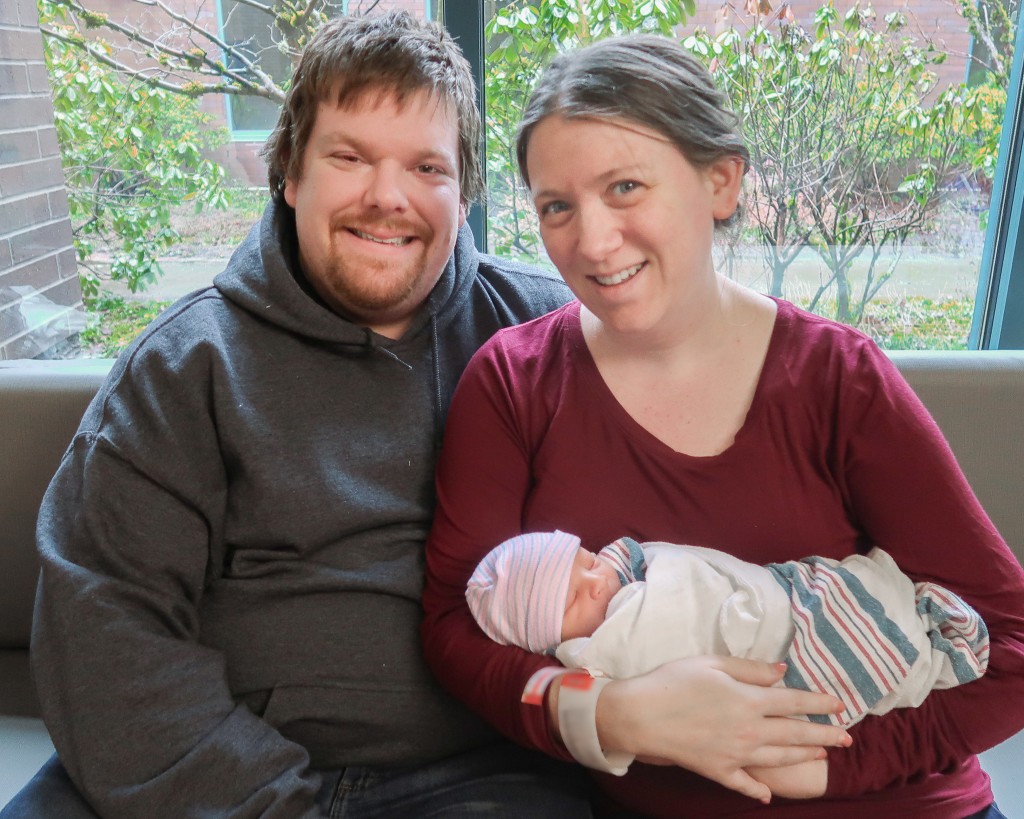 Willamette Valley Medical Center (WVMC) is ringing in 2022 with the year's first bundle of joy. Weighing 6 pounds and 6 ounces and measuring 19 inches, Lincoln was born to Elizabeth and Andrew, Tuesday, January 4, at 2:46 pm.
"We are so excited to finally meet our little boy!" said Dad.
Seeing the smile on Dad's face as he excitingly shared this line filled the room with laughter and joy. To our care teams, it is one of our great privileges to help our community's families welcome their newest additions in a positive and memorable way.
"My heartfelt congratulations go out to the new parents!" said Dr. Tamme Davis, OB/GYN at WVMC. "This was the first delivery of the New Year and my first delivery at Willamette Valley Medical Center. The Birthing Center staff are one of the best I've had the honor of working with. Their commitment to creating a safe, welcoming, and comfortable environment for moms and babies is exceptional. What a wonderful day!"
Our Birthing Center is committed to providing high quality, compassionate care close to home for new and expecting parents. The Center offers experienced and specialized staff to ensure your comfort and safety. With board-certified providers, private patient rooms featuring a host of amenities like jetted tubs and hide-a-bed for support persons, skin-to-skin bonding time, lactation specialists, birthing classes, and much more, the Birthing Center is here for you before, during, and after delivery.
For more information, or to schedule a tour, call 503.435.6400 or click here. To find a provider, please visit our Find a Doctor tool.
Read All Posts