Cece Taron | #MyWVMCStory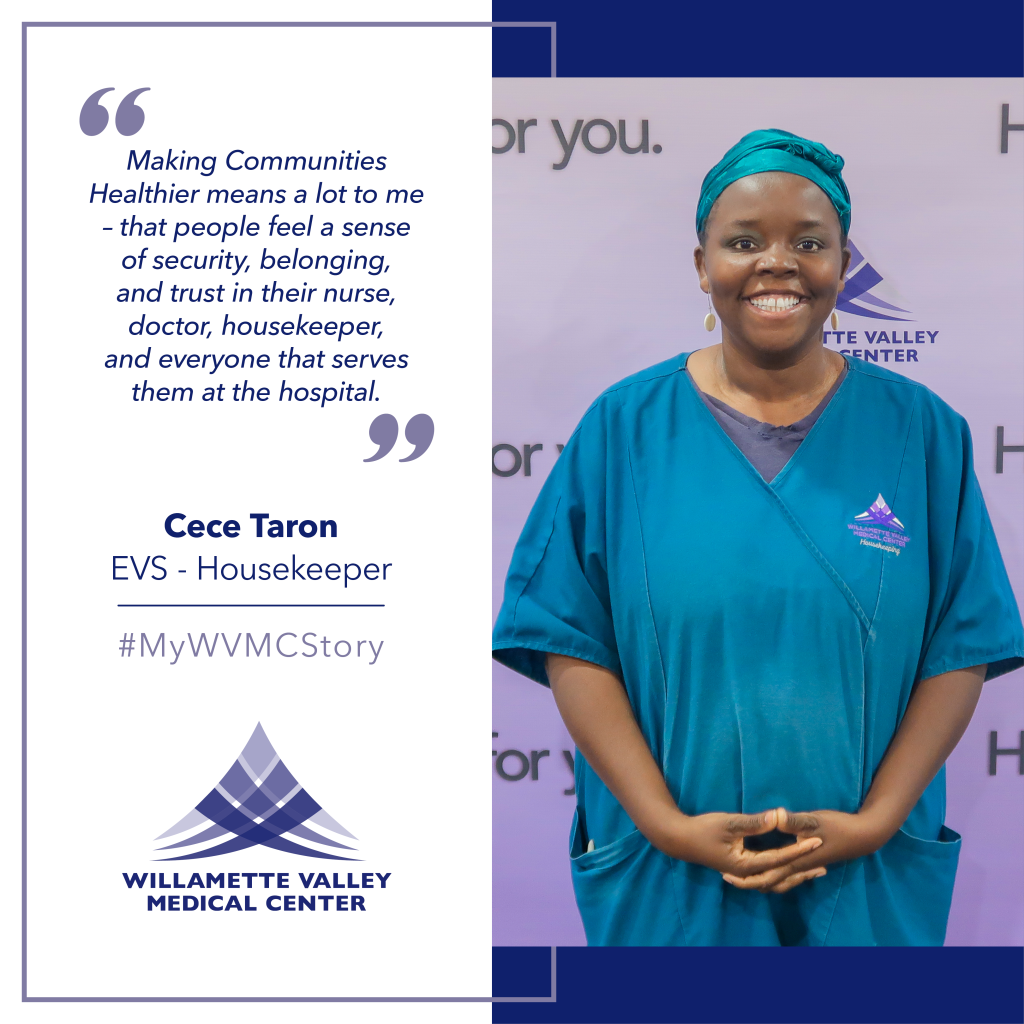 Cece Taron
EVS, Housekeeping - Discharges
What was your inspiration for getting into healthcare?
I love to see people get well and go home to their loved ones.
How long have you been employed here? Have you always been in the same position?
I have worked at WVMC for over 6 years. I have been doing housekeeping for discharges in Med Surg, the Emergency Department, and the Birthing Center. I've also helped clean our urgent care and clinics.
What does Making Communities Healthier mean to you?
Making Communities Healthier means a lot to me – that people feel a sense of security, belonging, and trust in their nurse, doctor, housekeeper, and everyone that serves them at the hospital. If our community is not healthy and people don't feel connected to us, they won't come when we're here to take care of them.
What are three things people may not know about you?
1. I had 8 biological siblings, but one passed away when I was little.
2. I was born in Liberia.
3. When I was in the 5th grade, I was chosen to give a speech in front of the police about drugs.
What are some of your interests outside of work?
My interests are playing with kids, knitting, and being with family and friends. I like the outdoors, so when I workout I love to run.
What do you enjoy most about working at WVMC?
I love all the staff I work with. I also enjoy having the morning off so I can go to church.
Read All Posts