Willamette Valley Medical Center Offering Monoclonal Antibody Treatment For COVID-19 Patients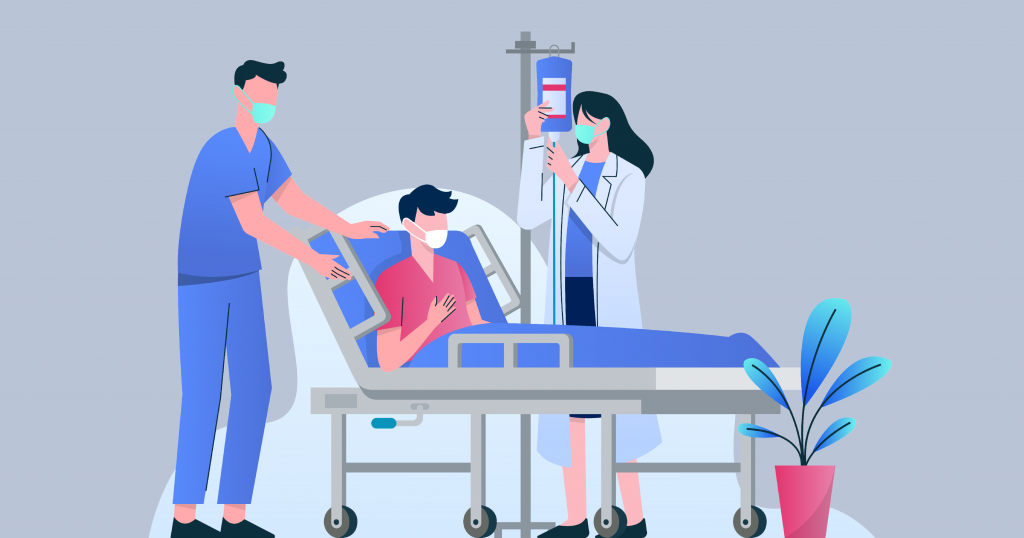 McMinnville, OR. September 29, 2021 – Willamette Valley Medical Center (WVMC) announced today that it is offering casirivimab and imdevimab, monoclonal antibody therapy, for treatment of non-hospitalized patients with a mild or moderate case of COVID-19. Certain patients may also qualify for casirivimab and imdevimab after exposure to a COVID-19 patient based on their risk profile. Developed by Regeneron Pharmaceuticals, Inc., the drug first received emergency use authorization (EUA) from the Food and Drug Administration (FDA)
Monoclonal antibodies are laboratory-made proteins that mimic the immune system's ability to fight off harmful viruses. They are specifically designed to help block the SARS-CoV-2 virus and prevent the virus from further infecting healthy cells. Administered intravenously, this innovative treatment is designed to help lessen the severity of COVID-19 in individuals who are COVID-19-positive and are at risk for developing a severe form of the disease.
"Willamette Valley Medical Center is proud to offer this treatment locally for qualifying patients," said Dr. Matt Bliven, Chief of Staff at WVMC. "Providing this service to our community is an additional tool in helping prevent the most at-risk patients from being hospitalized due to COVID-19."
Patients must meet specific clinical criteria, including having a lab-confirmed case of COVID-19 that is mild or moderate; having underlying health conditions or greater than 65 years of age; and being stable enough not to require hospitalization. Patients will be able to begin receiving the treatment at WVMC beginning October 4, 2021. This therapy requires an order from the patient's provider.
For more information about monoclonal antibody treatment now available at WVMC, click here.
###
About Willamette Valley Medical Center
Willamette Valley Medical Center (WVMC) is a 60-bed acute-care, full-service facility, fully accredited by The Joint Commission and certified as an accredited Chest Pain Center by ACC Accreditation Services, the accrediting arm of the American College of Cardiology.
WVMC features a 24-hour Emergency Department with round-the-clock imaging and laboratory services, Joint Replacement Program (Advanced Certified in Total Hip and Knee Replacement), Intensive Care Unit, and Senior Behavioral Health Services unit. WVMC also provides a host of other services including a full spectrum of inpatient and outpatient Surgical Services, Family Birthing Center, Endoscopy, Cardiology, and Therapy Services. In addition, the hospital offers specialty radiation oncology services in the H. R. Hoover, MD, Cancer Center and advanced wound treatment at the Wound Care & Hyperbaric Medicine Center.
For more information and a full list of services, visit WillametteValleyMedical.com
Read All Posts