Willamette Valley Medical Center Names 2022 Mercy Award Winner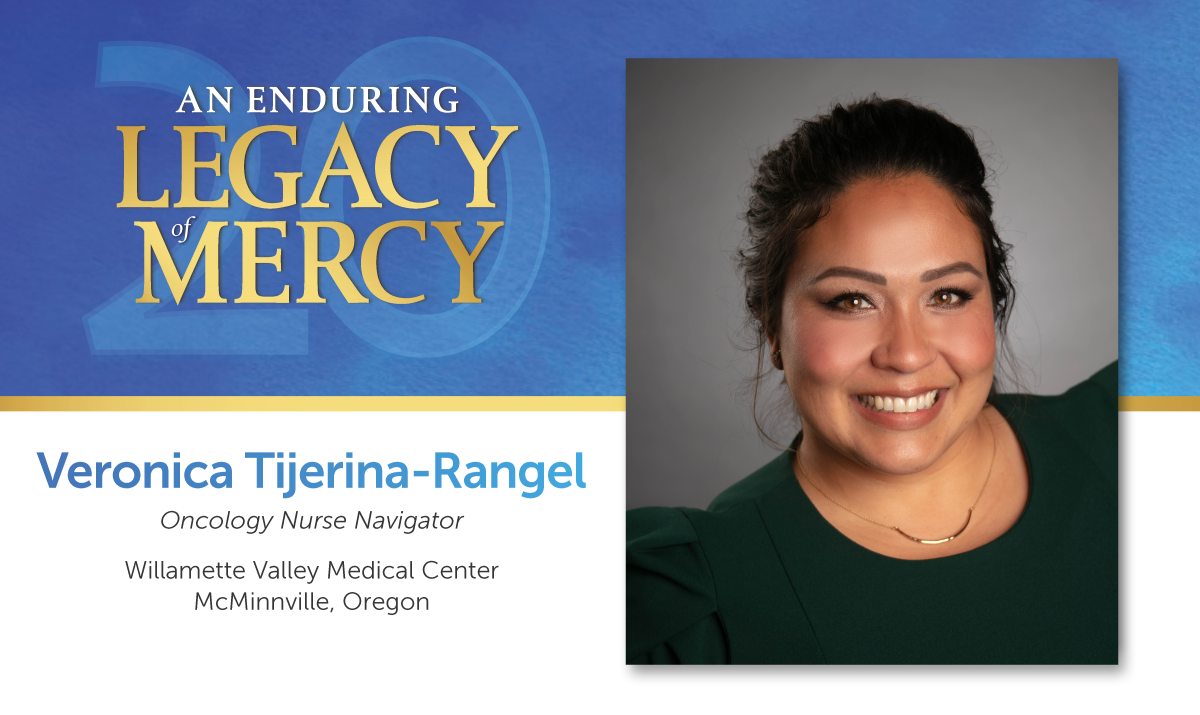 Willamette Valley Medical Center recently announced that Veronica Tijerina-Rangel has been recognized as the facility's 2022 Mercy Award winner. The Mercy Award recognizes one employee from each of LifePoint Health's facilities who profoundly touches the lives of others and best represents the spirit and values on which the company was founded.
The Mercy Award is an annual recognition program established in 2002 to honor the life and contributions of Scott Mercy, LifePoint's founding chairman and chief executive officer. The award is considered the highest honor a LifePoint employee can receive.
"I am incredibly proud to recognize Veronica with this award," said Jeff Bourgeois, Interim CEO of Willamette Valley Medical Center. "We are extremely proud to recognize Veronica for her efforts on behalf of our patients and our community. As a member of the WVMC team for over seven years, she always goes above and beyond each and every day to ensure that every person she encounters receives the highest level of care and compassion."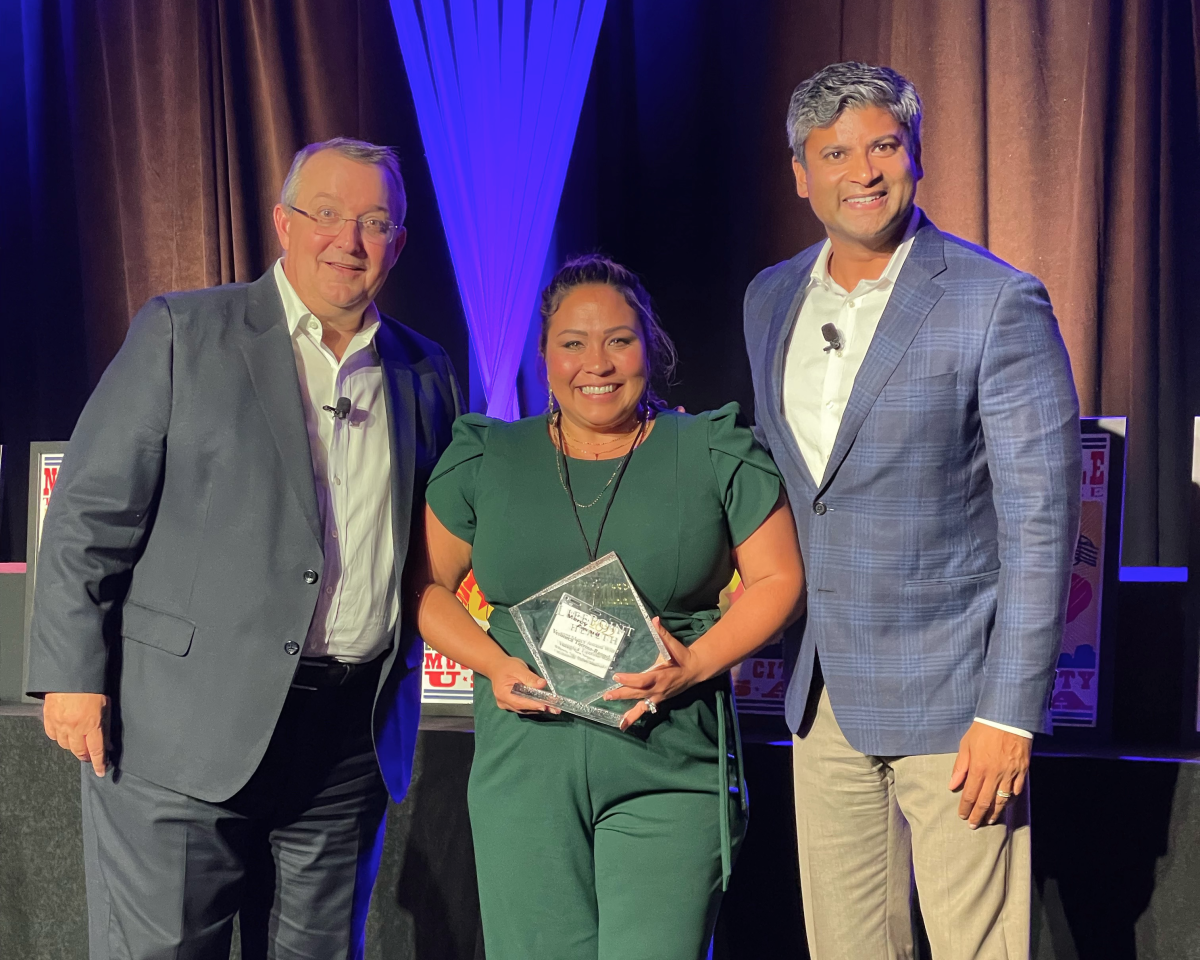 It is often said that nurses are the heart of health care. It takes someone truly special however, to specialize in the field of oncology nursing - one of the most challenging and rewarding fields in nursing. The path of disease that is crossed within the discipline of oncology is disruptive, intrusive, and shows up in everyday life. As the Oncology Nurse Navigator in our hospital's Radiation Oncology Department, Veronica is there during these difficult and intimate moments. Veronica is, in simplest terms, too good for this world.
Veronica has a passion and love for those who enter her life that is unquestionable and unmatched. This creed runs through to her personal life, where she actively volunteers with local nonprofit organizations to make our communities healthier. Being bilingual, Veronica has consistently offered to assist the Willamette Valley Cancer Foundation with Spanish translation services. Recently, she was able to turn a negative situation into a lesson in inclusion. Local nonprofits had wrongly assumed an applicant was taking advantage of financial assistance; however, after communicating with the individual, Veronica was able to educate the agencies on what turned out to be a culturally sensitive situation. Additionally, Veronica's compassion inspired others to follow in our mission. In 2016, a previous patient of hers established the nonprofit "With Courage" in hopes of supporting those impacted by breast cancer. To this day, Veronica helps spread the word about With Courage, sends patient referrals, volunteers her time at events, and even serves on the organization's Board of Directors.
When it comes to providing quality patient care, Veronica is someone who represents the best of what health care can and should be. Patients look forward to seeing her when they walk through the door because they know she will do all she can to support them through their pain, sadness, and fears. She walks with them through their journey - supporting, educating, and encouraging them along the way. Without a doubt, Veronica's presence plays a part in a patient's healing. Her philosophy on care does not stop there though. She has dug through her husband's closet to provide shoes for a disabled patient living on an extremely small, fixed income and whose only pair of boots was causing a significant amount of pain and limping, and even refused to accept a pregnant coworkers lack of concern over symptoms she was experiencing and took it upon herself to assess and transport her to our Birthing Center. As a result of Veronica's concern and action, the coworker was transferred to another facility for a higher level of care where her baby was born several weeks premature. To Veronica, this was just what she does to care for others, but for that coworker it had an enormous impact on her and her child's life.
Her impact is truly immeasurable. In the words of those around her:
"She shows so much care to those around her, not just patients, but everyone, and she does it even when she is experiencing her own personal challenges."
"Her soul radiates mercy for others, it's so intoxicating and humbling to be around."
"As a friend and coworker, I hope to be half as excellent at caring for people as she is someday."
"All I know is my life and the lives of those who interact with this glorious woman are forever changed for the better."
"Anyone that spends a few minutes in Veronica's presence can see the light that she brings to others."
If you asked Veronica about how she does what she does, she would say the opportunity to serve our neighbors is a privilege and honor. It is evident this philosophy has inspired her peers as they witness first-hand her commitment to excellence and compassion in everything she does. She exemplifies the very best of our organization and our commitment to Making Communities Healthier.
Read All Posts