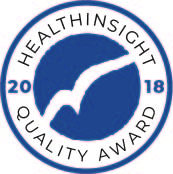 Willamette Valley Medical Center, we are committed to always providing excellent care to our communities. Our facilities provide comprehensive services to residents throughout the Willamette Valley. Our commitment to high-quality healthcare is strong. We bring new and innovative programs to those who matter the most: our communities.
Below is a list of initiatives in which we participate to ensure that we provide the highest quality healthcare services.
The Joint Commission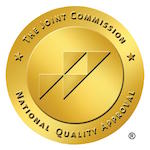 The Joint Commission Gold Seal- Willamette Valley Medical Center has earned The Joint Commission's Gold Seal of Approval TM . The Joint Commission accredits and certifies over 22,000 health care organizations and programs in the United States. An independent, not-for-profit organization, the Joint Commission is the nation's predominant standards-setting and accrediting body in health care. The focus is on improving the quality and safety of care provided by health care organizations.
The Joint Commission's comprehensive accreditation process evaluates an organization's compliance with these standards and other accreditation requirements. The Joint Commission accreditation is recognized nationwide as a symbol of quality that reflects an organization's commitment to meeting certain performance standards.
Top 100 Rural & Community Hospital

Willamette Valley Medical Center has been named one of the 2019 Top 100 Rural & Community Hospitals in the United States by the National Rural Health Association's Rural Health Policy Institute and The Chartis Center for Rural Health. Regarded as one of the industry's most significant designations of performance excellence, the annual Top 100 Rural & Community Hospitals award is based upon the results of the Hospital Strength INDEX from iVantage Health Analytics.
Hospitals recognized as a Top 100 facility scored in the top 100 among all rural and community hospitals nationally. The industry's most comprehensive and objective assessment of rural hospital performance in the nation, the INDEX, leverages 50 rural-relevant indicators across eight pillars of hospital strength (i.e. Inpatient Market Share, Outpatient Market Share, Cost, Charge, Quality, Outcomes, Patient Perspective and Financial Stability) to determine an overall score for each hospital. Each of the INDEX's 50 indicators is culled from publicly-available data sources.
HealthInsight Quality Award Program
HealthInsight recognized WVMC as one of 13 Oregon hospitals demonstrating excellence in providing high-quality care for patients. The HealthInsight Quality Award Program, entering its inaugural year for the awards in Oregon, recognizes high-performing health care provider organizations committed to improving patient safety, patient experience, and quality of care. This achievement requires consistent dedication/attention to systems of care and to each patient served.
Eligibility for the Hospital Quality Award is based on a composite ranking of performance on quality measures reported on Medicare's Hospital Compare website. To meet criteria for the 2018 Hospital Quality Award, WVMC ranked in the top 25th percentile for the composite score. To view the full criteria, visit HealthInsight's website.
The HealthInsight Quality Award Program was launched in September 2004 to promote transparency in health care. As defined by the Institute of Medicine, a transparent health care system is "accountable to the public, works openly, makes results known, and builds trust through disclosure." By using publicly available quality data to identify high performing providers and publicizing the results, HealthInsight aims to help providers improve health care and help patients become more active and informed participants in their own care.