Willamette Valley Medical Center Undergoes Major Expansion Project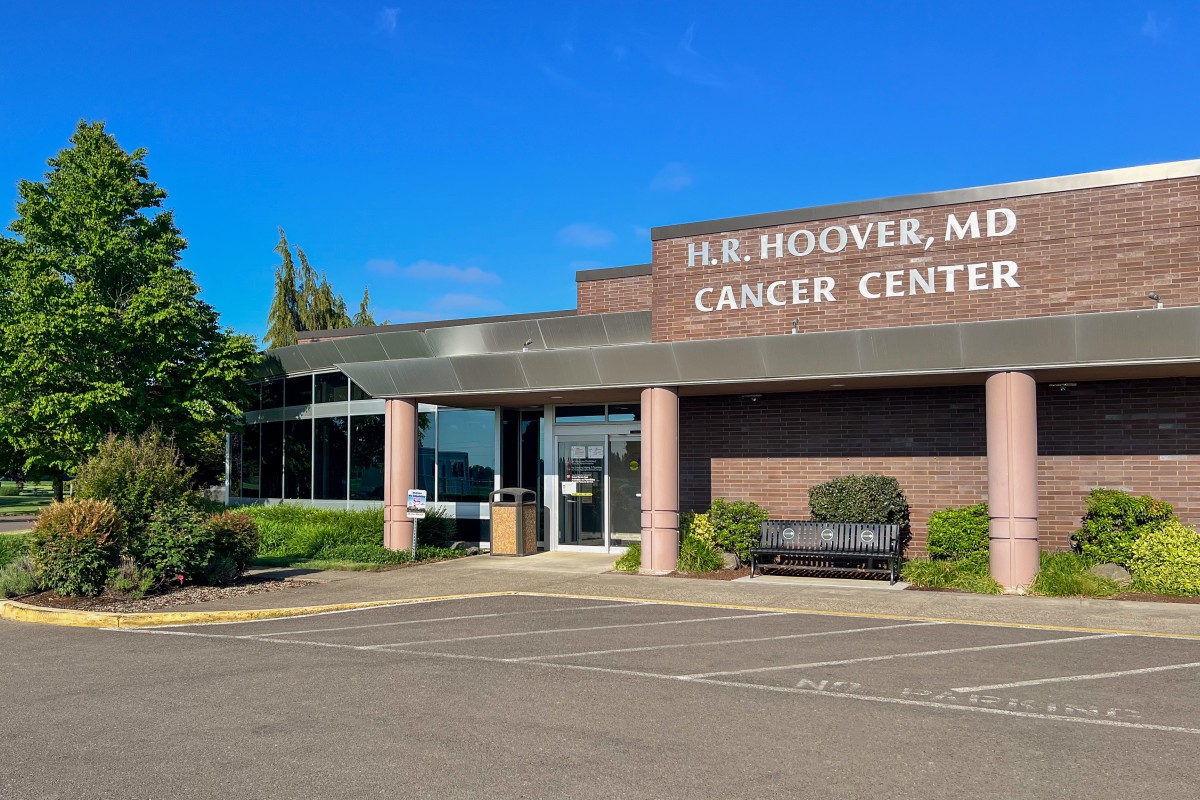 Willamette Valley Medical Center (WVMC) announced today a $9 million expansion to the H.R. Hoover, MD, Cancer Center. The project will bring the latest technology in cancer care to the Willamette Valley, increasing treatment capabilities and the opportunity to expand cancer treatment support services for the community. All hospital services will remain open during this multiphase project, which is estimated to be completed in October of 2023.
"This is truly an exciting time for Willamette Valley Medical Center, the community, and the entire region we serve," said Michael Mulkey, WVMC Chief Executive Officer. "The expansion of the Cancer Center demonstrates our commitment to investing in the hospital to enhance services and meet the needs of our growing community for generations to come."
The new Cancer Center will include two new exam rooms and provider offices, as well as more staff workspace to accommodate the growth the program has experienced in the last three years. Additionally, the Cancer Center will feature new treatment equipment, including a linear accelerator and CT scanner.
"It has been an honor to provide quality cancer care to our community for the last 20 years," said Carmelina Owens-Smith, Director of Oncology Services at WVMC. "The standards for radiation therapy are constantly evolving and Willamette Valley Medical Center and Lifepoint Health are investing over nine million dollars to ensure our community can continue to access key services locally."
According to Aasheesh Kanwar, MD, Radiation Oncologist, "This new technology will expand our ability to deliver high-quality, personalized, and accurate radiation treatments to patients in our community."
With the installation of the new linear accelerator comes the latest technology in radiation therapy, including surface guidance. Further evidence of the technology upgrade being implemented in the Cancer Center is the addition of a new CT scanner with 4D imaging technology, metal artifact reduction software, and a wider field of view.
"This upgrade will give patients access to leading-edge radiotherapy treatments, typically only available at major medical centers," said Aaron Sabolch, MD, Radiation Oncologist. "As a result, when a patient chooses to be treated here, they can have the utmost confidence in the quality of their care."
"We are absolutely delighted to be expanding cancer care technology in the Willamette Valley Region through this H.R. Hoover, MD, Cancer Center project," said Sandy Podley, President of the Western Division for Lifepoint Health, of which WVMC is a part. "Ensuring our communities have access to leading-edge cancer care is an important part of furthering our mission of making communities healthier. We are so proud to be investing in a center and technology which will truly change and save lives at Willamette Valley Medical Center and the region it serves."
During construction, the H.R. Hoover, MD, Cancer Center will continue to provide radiation therapy in an on-site mobile linear accelerator located at the southwest corner of the hospital campus. This area will be closed off by fencing throughout the duration of the project and will close off a portion of the walking track.
WVMC will keep the community informed of the project's progress and thanks them for their patience during the construction process.
###
About Willamette Valley Medical Center
Willamette Valley Medical Center (WVMC), part of Lifepoint Health, is a 60-bed acute-care, full-service facility, fully accredited by The Joint Commission and certified as an accredited Chest Pain Center by the American College of Cardiology.
WVMC features a 24-hour Emergency Department with round-the-clock imaging and laboratory services, joint replacement services (Advanced Certified in Total Hip and Knee Replacement by the Joint Commission), an Intensive Care Unit, and a Senior Behavioral Health Services unit. WVMC also provides a host of other services including a full spectrum of inpatient and outpatient surgical services, a bariatric weight loss program (Metabolic and Bariatric Surgery Accreditation and Quality Improvement Program Accredited), and a Family Birthing Center. In addition, the hospital offers specialty radiation oncology services in the Commission on Cancer accredited H. R. Hoover, MD, Cancer Center, and advanced wound treatment at the Wound Care & Hyperbaric Medicine Center.
For more information and a full list of services, visit WillametteValleyMedical.com.
For more information about Lifepoint Health, visit LifepointHealth.net.
Read All Posts