Gary Smith | #MyWVMCStory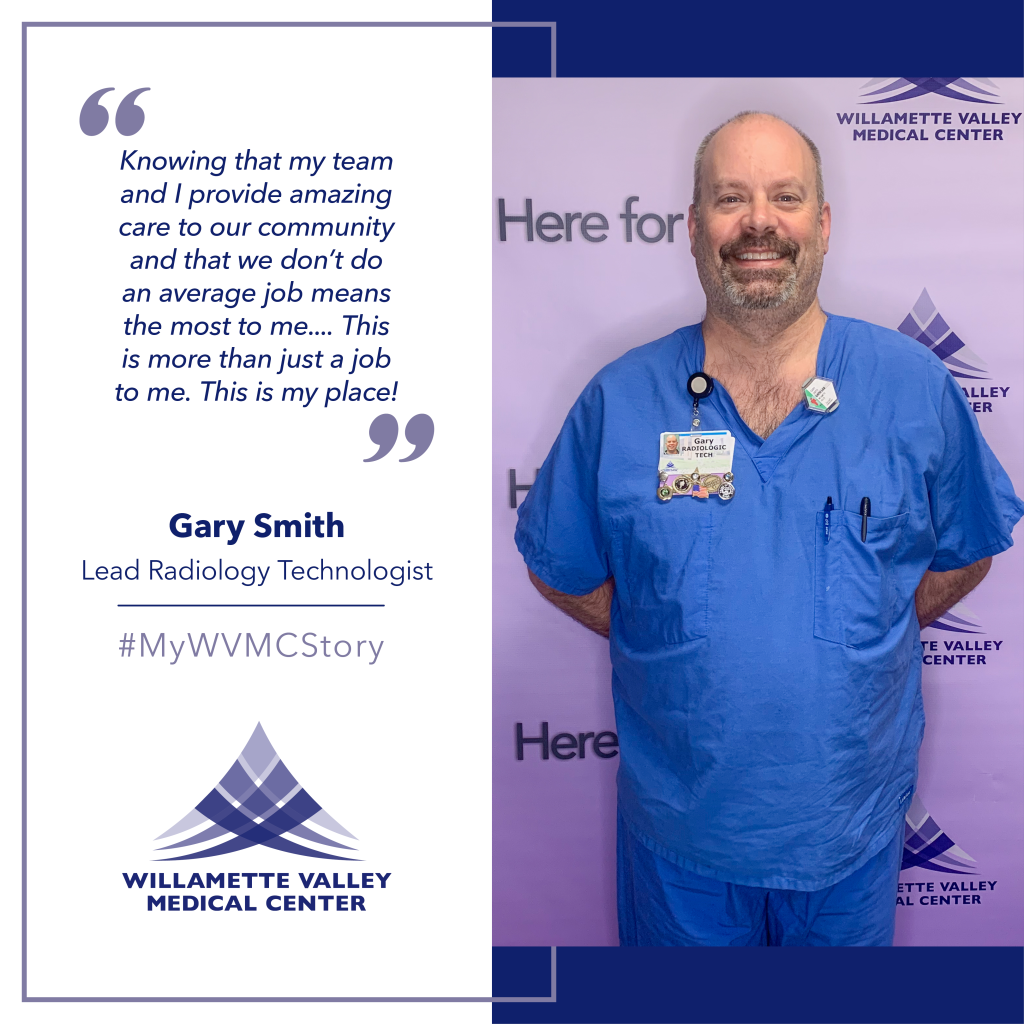 Gary Smith, RT (R)
Lead Radiology Technologist
What was your inspiration for getting into healthcare?
I had a severe injury as a young man and received terrible care from an X-ray technician.
How long have you been employed here? Have you always been in the same position?
I have worked at WVMC for 27 years in this discipline.
What does Making Communities Healthier mean to you?
Everything! People in this community know who I am and what I'm about, as do my team and co-workers. These people all know that this is more than just a job to me. This is my place!
What are three things people may not know about you?
1. I spent almost a year after being injured in a mill accident recovering and learning to walk again.
2. I won a state championship in basketball in 1989.
3. I enjoy archery hunting and take great satisfaction in harvesting, butchering, and preparing my game. From the arrow to the place, I've done it all!
What are some of your interests outside of work? What is your favorite local gem?
I enjoy archery hunting and shooting sports. I also spend a lot of time with my wife and two teenagers at our pool in the summer. We love to spend time at The Inn at Spanish Head where we were married.
What do you enjoy most about working at WVMC?
Knowing that my team and I provide amazing care to our community and that we don't do an average job. We customize to our patients' needs and do amazing work and customer service. I love the people here and that's why I've been here so long! It's MY PLACE!
Read All Posts