Jenna Cass | #MyWVMCStory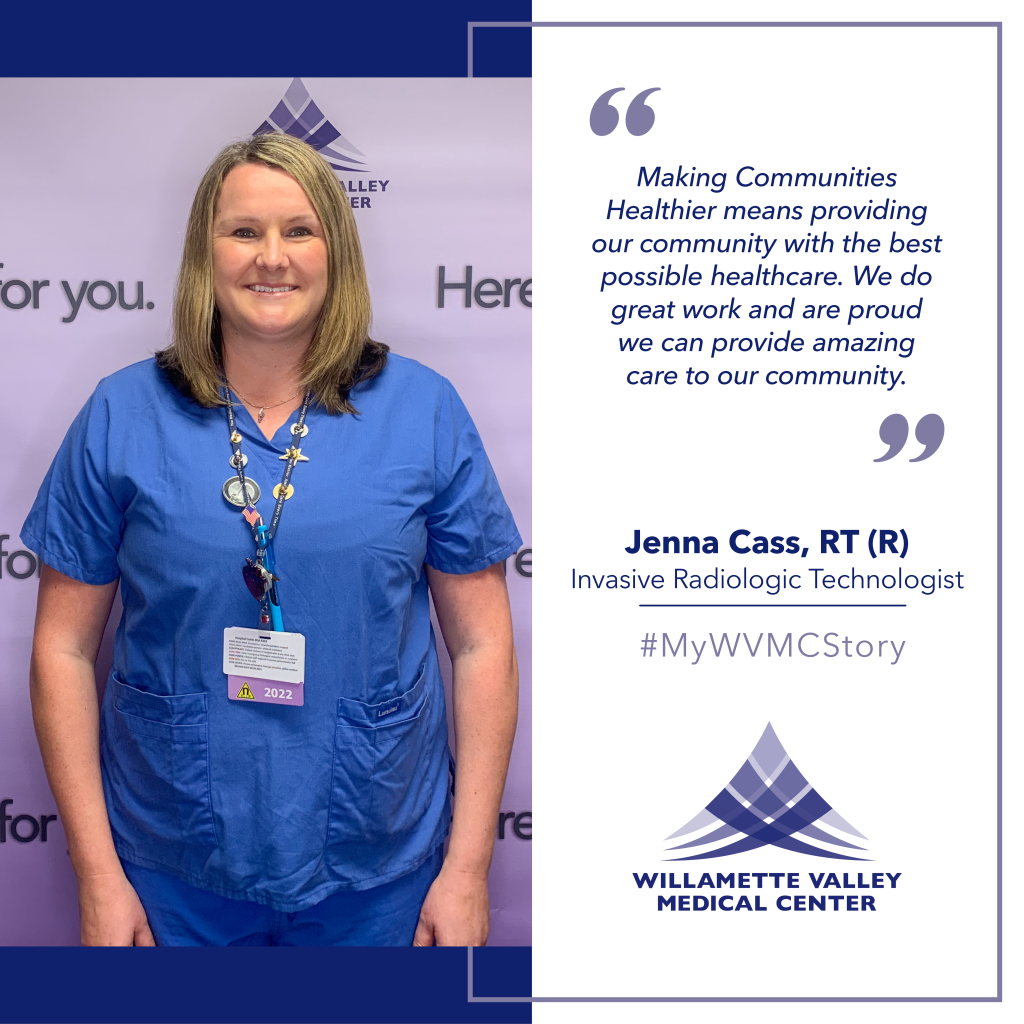 Jenna Cass, RT (R)
Invasive Radiologic Technologist
What was your inspiration for getting into healthcare?
My mom is an RN and I knew I wanted to work in healthcare. I volunteered in the Radiology Department at WVMC back in 2004 and I loved it! That's when I pursued the Oregon Institute of Technology and got my Bachelor of Science in Radiologic Science.
How long have you been employed here? Have you always been in the same position?
I have worked at WVMC for 14 years as of this June. Since I started, I have always worked in two departments: Cardiac Cath Lab and Radiology.
What does Making Communities Healthier mean to you?
Making Communities Healthier means providing our community with the best possible healthcare. It means working as a team and always keeping our patients safe and providing quality care.
What is something people may not know about you?
My husband and I coach my daughters third grade soccer and basketball team and my son's kindergarten soccer team.
What are some of your interests outside of work? What is your favorite local gem?
I love spending time with my family, traveling, camping, and boating.
What do you enjoy most about working at WVMC?
I love my co-workers, they are family to me. We spend so much time together and really value our friendships. We do great work and are proud we can provide amazing care to our community.
Read All Posts