Traci Denton | #MyWVMCStory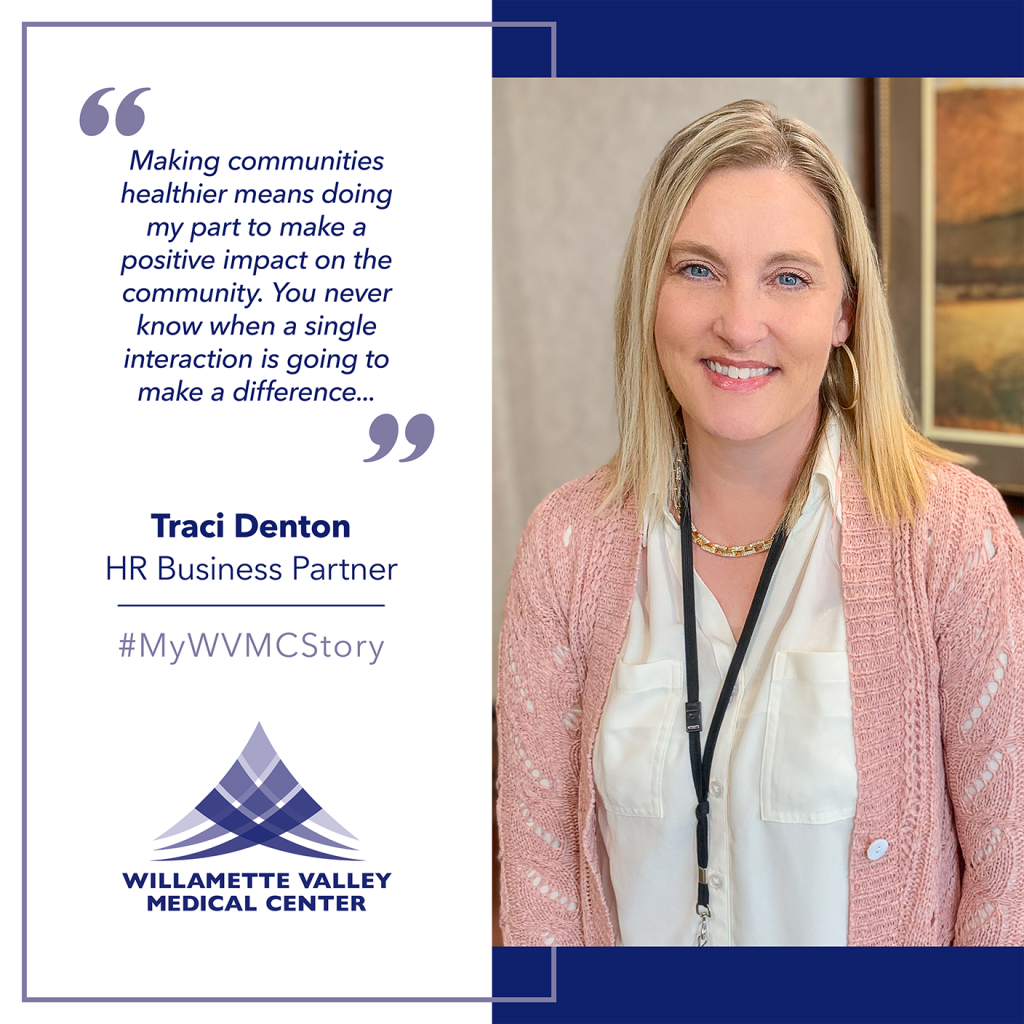 Traci Denton
HR Business Partner
What was your inspiration for getting into healthcare?
I come from a family of healthcare workers and ironically that was the direction that I chose as well. I have worked in healthcare for over 20 years and although my position is not directly working with patients, it is important to me that the staff who are caring for our community are supported as well.
How long have you been employed here? Have you always been in the same position?
I have been employed by WVMC since 2015; however, I have only been in my current Human Resources role for a little over a year.
What does Making Communities Healthier mean to you?
Making Communities Healthier means doing my part to make a positive impact on the community. You never know when a single interaction is going to make a difference and being a positive influence to those around you is a great way to make an impact.
What are three things people may not know about you?
1. Disneyland is my happy place!
2. Summer is my favorite season.
3. I am probably the pickiest eater on the planet.
What are some of your interests outside of work? What is your favorite local gem?
I love to spend quality time with my family and friends! I also love making craft projects I find on Pinterest. My favorite local gem is any place where I can spend that important quality time with the people I care about the most.
What do you enjoy most about working at WVMC?
I love the team that I get to work with every day, as well as being a part of making a difference at WVMC and in the community.
Read All Posts